2018 Global Electric Motorcars GEM eL XD
$12,999.00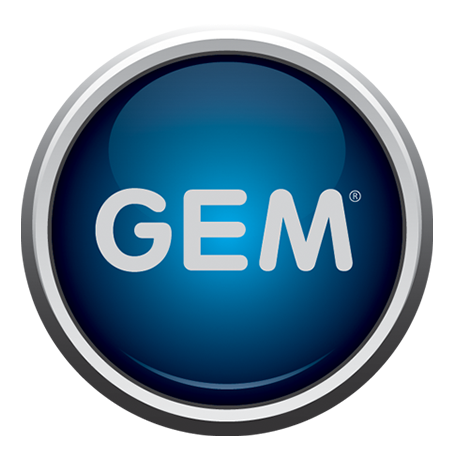 ---
DSC05940
Location
Florida Motorsports
Manufacturer
Global Electric Motorcars
Overview
---
Dealer Insights
THE ALL NEW REDESIGNED GEM CAR. AN INCREDIBLE EXTENDED RANGE, MULTI USE, STREET LEGAL ELECTRIC CAR. USE FOR JOB SITE, PROPERTY MANAGEMENT, HOTELS, GATED COMMUNITIES, VACATION HOME, ETC......FUN AND EXCITING, SAFE AND GREEN FRIENDLY. CALL FOR DETAILS. 850-575-0305. LOTS OF OPTIONS AND ACCS. A TRULY GROUNDBREAKING ELECTRIC CAR. FULLY STREET LEGAL. TONS OF OPTIONS AVAILABLE. CALL FOR DETAILS 850-575-0305
Description
GEM® eL XD: Haul up to 1,400 lbs of cargo with ease



With its sturdy build, generous ground clearance and 1,400-lb payload capacity, the GEM eL XD is a workhorse. Pick the carrier and bed options that fit the unique demands of your job.
Features
Spacious and Comfortable: Enjoy a smooth ride with 43" of legroom, an improved suspension, sliding seats, and optional electronic power steering.
More Safety Features: Feel confident while driving with standard features like 3 pt-safety belts, street tires, automotive-grade glass windshield and an occupant protection system that meet the SAE roof crush test specification.
Sustainable and Smart: Experience quiet, zero-emissions electric power for just $.03 per mile operating costs, plus choose from a variety of battery and charger options to meet the demands of your specific application needs.
Customizability: With more than 20 bed configurations, including industry-first recessed truck bed that offers easy low loading and option for covered storage. Customize the GEM eL XD to fit any specific application need.
Smart power: Choose the battery that is right for you. Flooded, Maintenance-Free, or Lithium-Ion.
Connected Vehicles: Whether managing a single GEM or a fleet of GEM cars, Polaris has technology that allows you to better connect with your vehicles. The RiderX app highlights where you can drive it, and Polaris Fleet Solutions helps you better control your fleet.
Specifications
Electric: 8.7 / 6.5 hp / kW
Seating: 2 people
Wheelbase: 114 in. / 2896 mm
Payload Capacity: 1,415 lb. / 642 kg
Ground Clearance: 8 in. / 203 mm
Tires: 13 in., 155/80 R13
Cubic Feet of Cab: 70 ft. ³ / 2m3
Height: 73 in. / 1857 mm
Length: 146 in. / 3696 mm
Width: 55.5 in. / 1410 mm
GVW: 3,000 lb. / 1361 kg
Turning Radius: 233 in. / 5918 mm
Dry Weight: 1,725 lb. / 782 kg
Top Speed: 25 mph
Battery Type Options
Five battery options allows you to choose exactly which batteries fit your driving needs the best. Whether you only run short errands or shuttle people all day, GEM® has the right batteries for you.
Flooded electrolyte: Value battery requires regular maintenance
Lithium-ion 8.9 kwh: Lightweight and hardworking for maximum range and 3X more battery life
Maintenance Free: Leak free, spill proof design never needs refilling
Lithium-ion 12.4 kwh: Maximum range for shuttle and other high demand applications
Distance maintenance free: For increased confidence, especially in hilly terrain
Packages Available
Work Package includes all the features the job demands
Cold Weather Package tackles the cold with a fully-enclosed cab with heat
NOTES:
Polaris® LSVs comply with the NHTSA Low-Speed Vehicles rules and regulations and can be operated on many streets with posted speed limits of 35 mph or less. Check local laws regarding street use and vehicle equipment requirements. Drivers must be at least 16 years old with a valid driver's license. Driver and passengers should always wear seat belts.
Specs
Engine
Horsepower

8.7 hp (6.5 kW)
Chassis
Front Tire

13 in., 155/80 R13
Rear Tire

13 in., 155/80 R13
Dimensions
Curb Weight

Dry Weight: 1,725 lb. (782 kg)
Wheelbase

114 in. (2896 mm)
Length

146 in. (3696 mm)
Height

73 in. (1857 mm)
Width

55.5 in. (1410 mm)
Transmission
Top Speed

25 mph
General
Passenger Capacity

2
Cargo Capacity

1,415 lb. (642 kg)
Colors

White, Blue, Red, Black